Host a Party or BYOB
♡
A Lauren Rae party is a private shopping event held after hours where a group of friends, or an organization hosting a charity event, gather in our store and enjoy a personalized shopping experience. Throw a girls night out, a birthday party, or a fundraiser for your favorite charity! All the fun and none of the clean up!
Here's how to host
Party
As a party host, you are responsible for scheduling the event, providing drinks and snacks, and getting all of your friends to come (minimum of at least 10 shoppers please). There is no charge for hosting the event and as a perk, you the host will receive a $20 Lauren Rae Gift Card, which you can choose to keep or raffle off to your guests. You also receive 10% off your purchases for the evening.
Fundraising Event
Simply invite 10 or more people and enjoy an evening of shopping and companionship while supporting your cause. You may bring drinks and snacks to make the party more fun for everyone. There is no charge for hosting the event and 20% of the sales will be donated back to your cause. You will have so much fun you might even feel a little guilty when we hand you the check!
Here's how to BYOB
- bring your own bubble -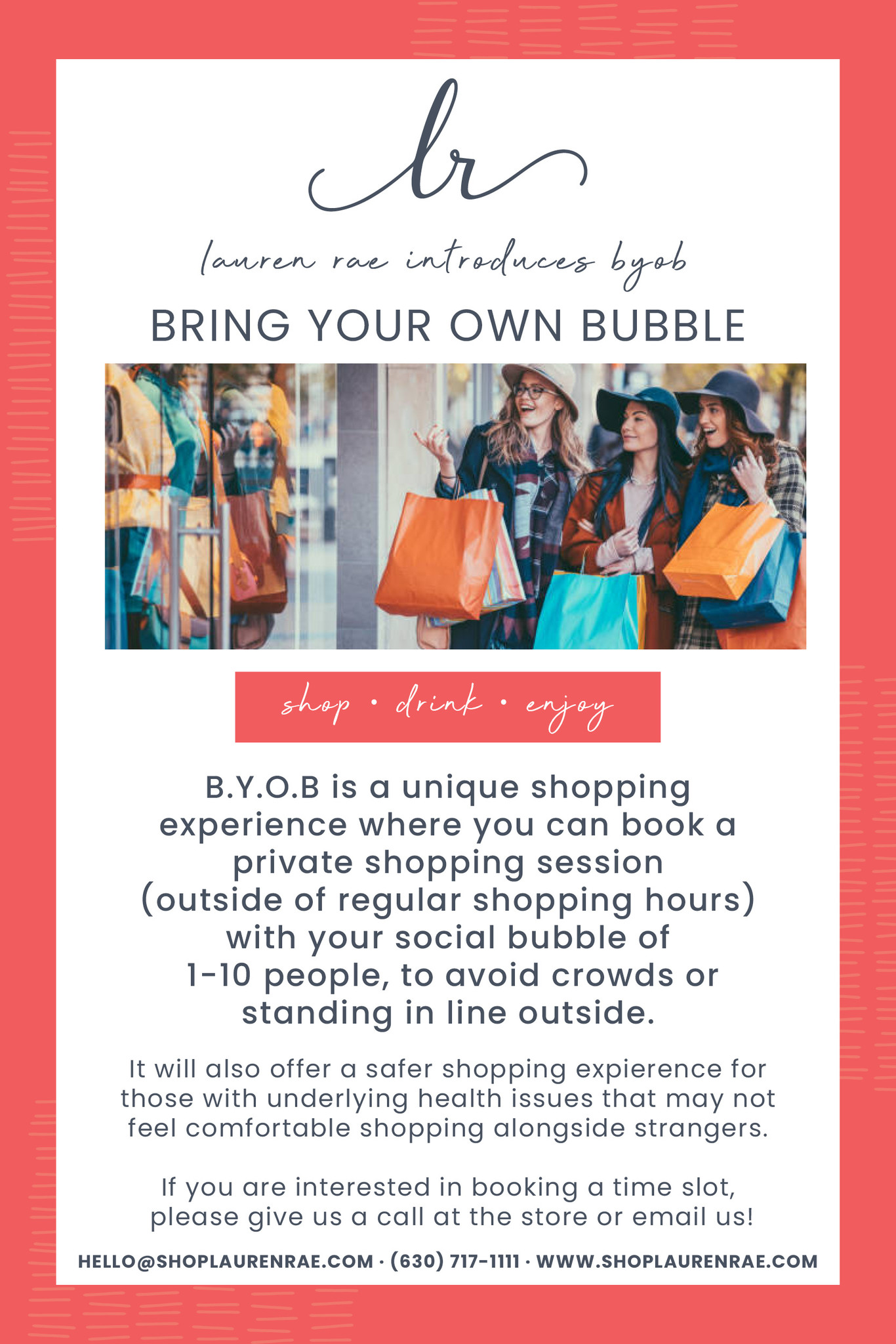 Email us today for more information or to book your next event!
A few of our favorite fundraising guests
We loved hosting these fundraising parties and look forward to hosting yours next!